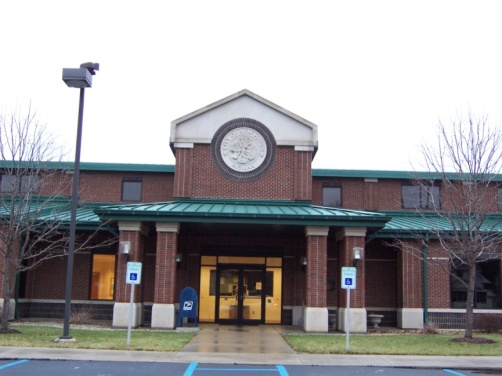 Please Join Us For The Allen County Adventure
INLHA Fall Meeting
Saturday, September 30, 2017
9:15 a.m. – 3:00 p.m. EDT
New Haven City Hall, New Haven, IN 46774
815 Lincoln Highway E.
$14.00 includes lunch and tours
Agenda
9:15 EDT:  Gather at New Haven City Hall
9:30 – 10:45:  Driving tour of Old LH from Ohio Line to Fort Wayne
Visit Townley, Zulu, St. Louis Catholic Church in Besancon, and more.
10:45:  Return to New Haven City Hall
11:00 –12:15:  Guided walking tour of downtown New Haven
Inside tour of remodeled depot, old hotel next door to depot; old homes                         on LH and Main Street; original City Hall/Fire Station dating to 1913;
Moser Park where significant train wrecks occurred on sharp curve;                              canal system plaque, and more.
12:15 –1:00:  Lunch at Rack & Helen's Restaurant – lunch selections with descriptions are on the downloadable registration PDF
1:15 – 3:00:  INLHA Membership Meeting ~ INLHA Updates
Click below for a registration form PDF which also includes your lunch menu selections:
http://indianalincolnhighway.org/wp-content/uploads/2017/09/Allen-County-Adventure-INLHA-Fall-Meetin.pdf
Your registration form can be mailed in with a check payable to INLHA at 801 W. Washington St., South Bend, IN 46601
You can also pay by PayPal online by even if you don't have a PayPal account. Just scroll further down this homepage until you see the Donate button. For online payments please include an extra $1.00 for processing. Make sure you include your name, contact information, and menu selection in the PayPal comment section – thanks!
****************************************************************************************************
2016 has been a year full of successful projects completed and plans for more activities in the year ahead.  A few of this year's highlights include:
Collaboration with six other Indiana Byways to produce an Indiana Byways Bicentennial Passport program that encouraged exploration of the state's historic roads during the Bicentennial year.
Successful completion of the Henry C. Ostermann Memorial Bench and Ideal Section/Sauk Trail restoration project and dedication ceremony in September.
Determined INDOT-approved locations for placement of 181 Indiana Lincoln Highway Byway Signs and 100+ turn arrows, which have been purchased and distributed for installation along both routes of the Lincoln Highway in Indiana.
Construction and dedication of a Lincoln Highway gazebo and historical panels at Fidler Pond Park, along the Lincoln Highway in Goshen.
Partnered with the Goshen Historical Society for the Brass from the Past fundraiser at the historic downtown Goshen Theater, generating interest in, awareness of, and funds for future Indiana Lincoln Highway endeavors.
Received determination of eligibility for Benton Cabins, obtained owner's permission, and applied for PIP grant from Indiana Landmarks to cover cost of National Register nomination.
Hosted two membership meetings in Goshen, in May and October.
Added several new board members as we begin to implement our new Indiana Lincoln Highway Byway Corridor Management Plan.
Looking forward to 2017, we anticipate more projects aimed to generate interest and activity along the Lincoln Highway.  Goals for the coming year include these projects currently underway:
Complete the installation of the Indiana Lincoln Highway Byway directional signs along both alignments and establish a fund to add/replace signs as necessary.
Determine a location for the installation of an original 1928 concrete Lincoln Highway post and informational signage along the route in Fort Wayne.
Collaborate with other Indiana Byways in development of a GPS-driven app, drawing attention to and providing directions and information for travelers along the Lincoln Highway and other byways.
Complete a National Register nomination for the Benton Cabins, located along the 1913 Lincoln Highway route in Elkhart County.
To accomplish these objectives, we need your support.  As you plan your year-end giving please consider how you can help us attain our 2017 goals! The Indiana Lincoln Highway Association is a 501(c)(3) corporation, making donations tax deductible to the extent of the law.
Thanks in advance for your ongoing support of the Indiana Lincoln Highway Association!
Debra Parcell, President
Indiana Lincoln Highway Association,
801 W. Washington St.
South Bend, 46601
You can make donations by sending a check to our address above, or online with PayPal by clicking the "Donate" button below.  You can pay by credit card even if you don't have a PayPal account.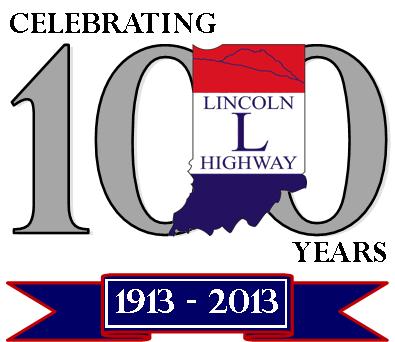 ++++++++++++++++++++++++++++++++++++++++++++
Announcing the Indiana Lincoln Highway Byway The Official State of Indiana Designation for the Old Lincoln Highway across Northern Indiana
The Board of Directors of the Indiana Lincoln Highway Association received official word from the Indiana Department of Transportation (INDOT) on Thursday, October 6th, 2011 that Indiana Lt. Governor, Becky Skillman, and INDOT Commissioner Michael B. Cline, signed the official resolution designating the historic Lincoln Highway across northern Indiana as an official Indiana State Byway on Tuesday, October 4, 2011. The Indiana portion of the Lincoln Highway now becomes part of the Indiana Byways Program. (More……)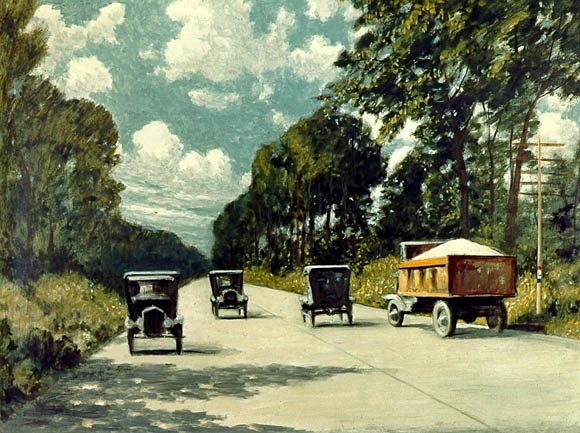 Ideal Section painting (Dyer, IN) by Carl Rakeman, courtesy Federal Highway Administration