Lincoln Highway Association Releases Free Coast-to-Coast Online Map
In gearing up for the 100th anniversary of the Lincoln Highway in 2013, the Lincoln Highway Association released a complete, definitive online map of the entire highway, from New York City to San Francisco, freely available on the Association's Website.  The online map represents more than twenty years of historical research and ten years of mapping by over a hundred expert volunteers.
 http://www.lincolnhighwayassoc.org/map/
Powered by Google's interactive mapping software, the online map shows satellite and street views of the Lincoln Highway and hundreds of points of interest along the way.  The interactive online map represents the first detailed mapping of the entire Lincoln Highway, including several generations of road improvements and realignments with points of interest to visit, in one free resource.
***********************************************************
Indiana Lincoln Highway Turn-By-Turn Route Guides
Indiana Lincoln Highway Association President Jeff Blair created new detailed turn by turn road guides of the 1913 and 1928 routes of the Indiana Lincoln Highway Byway.
Separate guides are available for traveling east and west. The guides are divided by the related counties and include the mileage; historical markers, plaques and signs; and other recommended stops.
Click the links below to open and/or download these PDF files (requires free Adobe reader):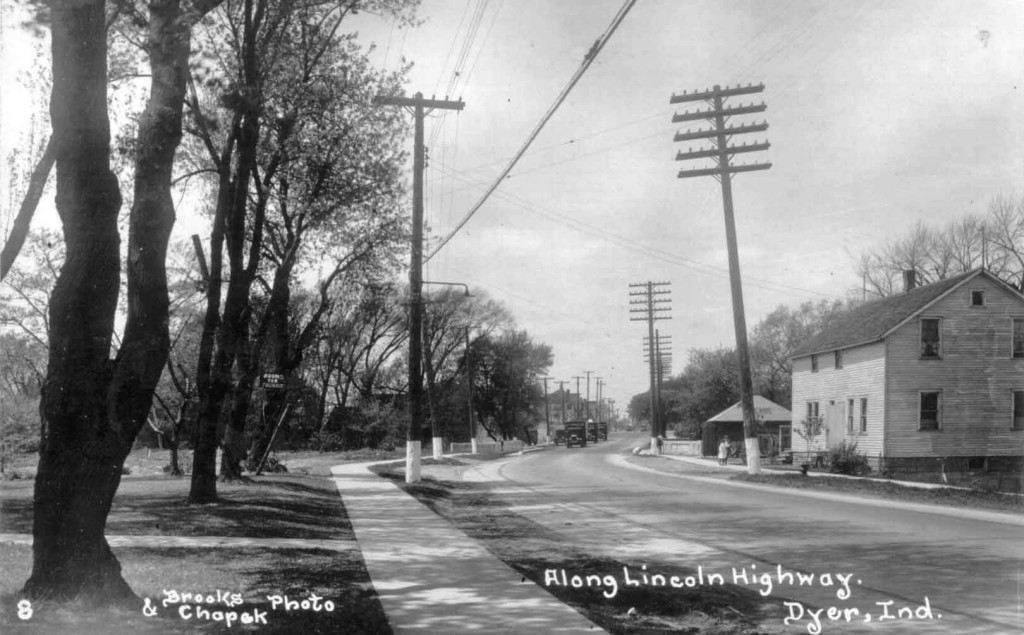 * Click map for larger view – arrow back to return to site