Contact the INLHA:
The Indiana Lincoln Highway Association is a non-profit educational organization, and is tax exempt under section 501(c)(3) of the Internal Revenue Service code. Any donations are tax deductible.
Indiana Lincoln Highway Association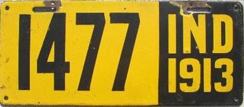 15493 State Road 23,
Granger, IN 46530
Phone: 574-210-6278
e-mail:
lincolnhighwayassoc.office@yahoo.com
Thank you for your interest in joining the Lincoln Highway Association.  There are two ways to join:
National Lincoln Highway Association Membership (recommended):
National membership connects you to a nationwide network of Lincoln Highway supporters and helps preserve and promote the road in Indiana and around the country.
Members receive four issues per year of The Lincoln Highway Forum magazine which contains articles, news, travel features, and new and historic photographs.
You'll also receive a membership card and window decal, the annual membership directory, and a copy of the 1914 publication Hints to Transcontinental Tourists Traveling on the Lincoln Highway. Members can also participate in organized tours of the Lincoln Highway.
National members in Indiana are automatically enrolled as members in the Indiana Lincoln Highway Association
National LHA Membership webpage:  https://www.lincolnhighwayassoc.org/support/
Indiana-Only Membership – annual INLHA membership is from date of enrollment
Membership Categories:
Student  $10
Individual  $15
Family  $20
Libraries, Museums, Historical Societies & Non-Profits  $15
Local & State Governmental Agencies  $15
Supporting  $50
Business  $50
Carl G. Fisher  $100
Lincoln Legacy  $150+
For Indiana-only membership – checks may be mailed in with a membership brochure, or you can pay online now with PayPal by clicking the "Add to Cart" button below. Use the drop down arrow to select the type, then click the button. With PayPal you can pay by checking account or credit card. You don't need a PayPal account to pay by credit card.
Click here to download a printable membership application (pdf)
Click the links below download a membership brochure (pdf – requires legal size paper to print).
INLHA Membership Brochure page 1
INLHA Membership Brochure page 2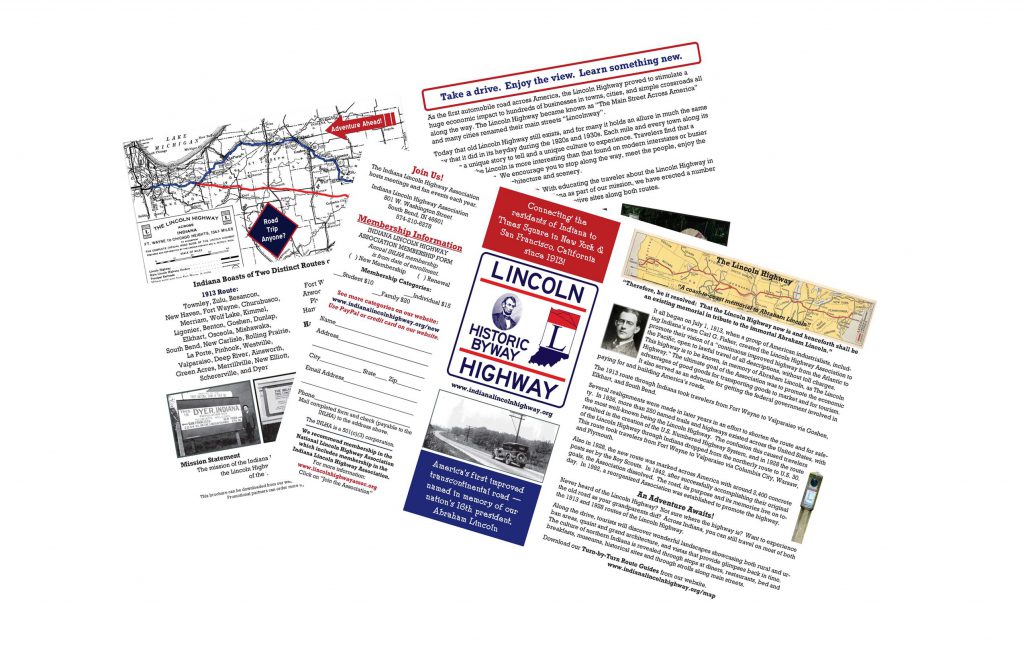 Indiana Lincoln Highway Association Board of Directors:
President:  Jeffrey Blair, Indianapolis, IN
Vice-President:  Sheryl Prentice, Ashley, IN
Secretary:  Joyce Chambers, South Bend, IN
Treasurer:  Debra Parcell, Goshen, IN
Directors:

Bev Gillespie, Granger, IN
Dave Parcell, Goshen, IN
Russell Rein, Ypsilanti, MI
Creager Smith, Fort Wayne, IN
Bruce Johnson, La Porte, IN
Todd Zeiger, South Bend, IN
Lou Donkle, Valparaiso, IN
Blake Swihart, Gary, IN
Mike Miley, Plymouth, IN
Office Manager:  Bev Gillespie, Granger, IN
Indiana Director on National Lincoln Highway Association Board: Joyce Chambers, South Bend IN