Join us as we
Gather in Goshen

For our Fall Event
Saturday, November 2, 2019

The fall meeting of the Indiana Lincoln Highway Association (INLHA) will be in Goshen, Indiana on November 2, 2019.  Everyone is invited, whether a current INLHA member or just interested!   Here is our tentative agenda.
♦ 9:30 a.m. EDT – Meet at the Reith Interpretive Center for car pooling. The facility is located at Millrace Park, 410 W. Plymouth Ave. Click here for a Google map of the area:  https://goo.gl/maps/42z2YX15138zyJ2w6
♦ 10:00-11:30 a.m. – Join us at the Lincoln Highway kiosk at Fidler Pond Park, 1424 Lincolnway East for a view of our LH historic panels and a brief discussion of the LH through Goshen, followed by a drive further east on US 33 to just beyond Benton, IN to hear the story of the ongoing restoration of the Benton Tourist Camp Cabins and some recognition for Dave Beachy and his work there. The cabins were recently added to the National Register of Historic Places.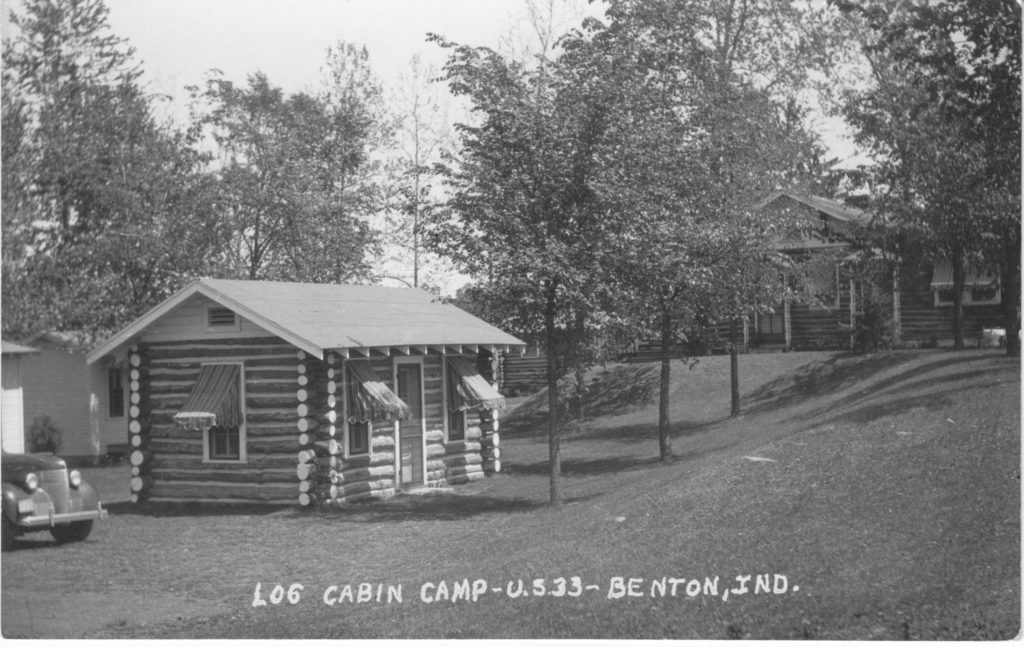 ♦ 11:30-12:30p.m. – Lunch on our own at one of the suggested restaurants listed below.
♦ 12:30-2:30 p.m. – INLHA business meeting back at the Reith Interpretive Center.  All are welcome if you have an interest in the activities underway regarding the LH in Indiana or want to know more. If not, just come for the morning!
Restaurant suggestions for lunch:
Olympia Candy Kitchen
136 N. Main St. (across from the Court House)
South Side Soda Shop
1122 South Main St.
Venturi's Pizza
123 E. Lincoln St.
Opens at 11:30
Hopper's
1208 W. Pike St.

Goshen Brewing Co.
315 W. Washington St.