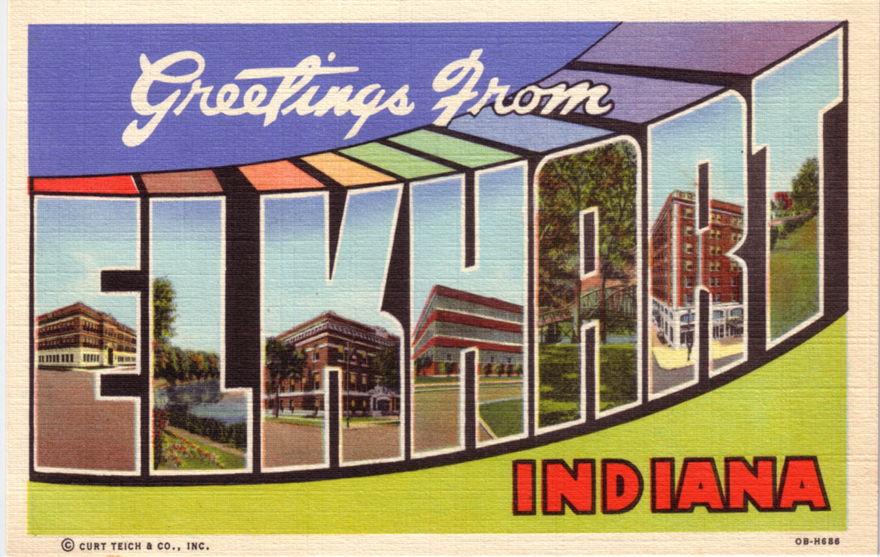 The Indiana Lincoln Highway Association Invites You to Our Fall Event in Elkhart on Saturday, October 26, 2013
Schedule of Events
9:30 a.m. EDT – Meet at Elkhart County CVB/Visitor Center
219 Caravan Dr., West of the intersection of Cassopolis Street and the Indiana Toll
Road Exit 92/Northpointe Blvd, between Cracker Barrel and Country Inn and Suites
map:  http://goo.gl/maps/2GO58
10:30 a.m. EDT – "Time Was" Museum tour by "Mr. Elkhart", Paul Thomas
     125-A North Main St
map:  http://goo.gl/maps/RweUq
11:45 a.m. EDT – National New York Central Railroad Museum
721 South Main St
map:  http://goo.gl/maps/MbgNm
12:30 p.m. EDT – McCarthy's on the Riverwalk for lunch and meeting
333 Nibco Parkway
map:  http://goo.gl/maps/RLaf3
Cost per person, includes museum entry fees, lunch entrée, soft drink, tax, and gratuity:
o Early Bird (postmarked before October 13) – $16.00
o Regular (postmarked after October 13) – $20.00
Questions? Call 574-210-6278 or e-mail mailto:Lincolnhighwayassoc.office@yahoo.com
Click here for more information and a reservation form with entrée options:
http://indianalincolnhighway.org/wp-content/uploads/2013/10/Fall-13-event-reservation-form.f.pdf
*You can pay online via PayPal, and e-mail us your reservation information.
Send PayPal payments to INLHA@outlook.com
In your PayPal comments please indicate – Elkhart event.
You can use this link to send a PayPal payment even if you do not have a PayPal account: 
https://www.paypal.com/us/webapps/mpp/make-online-payments
PayPal accepts bank account, debit, or credit cards. It's free and secure.