The Fall Gathering of the Indiana Lincoln Highway Association is fast approaching! Join us for a day of exploring the Lincoln Highway and other historic sites in and around Mishawaka and eastern St. Joseph County, enjoying lunch at a restaurant in downtown Mishawaka, and hearing news and updates about INLHA projects and activities. Registration deadline is September 9. Click here for the registration form.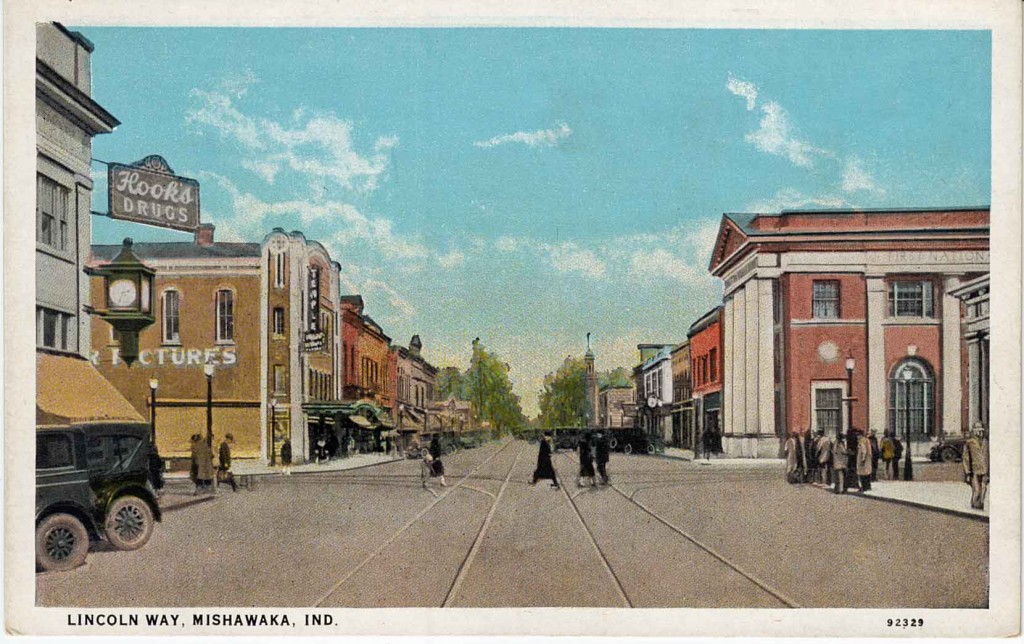 If you have questions, contact Joyce Chambers at joycechambers47@aol.com or 574-276-0878.
Schedule:
9:45 am (EDT) – Gather at the Mishawaka-Penn-Harris Public Library
209 Lincoln Way East, Mishawaka, IN
574-259-5277 Mishawaka – Penn – Harris Public Library – A lifetime of learning.
10:00 am – Bus Tour of Mishawaka and the Lincoln Highway in eastern St. Joseph County – $5.00/person (plus optional tip for driver)
Driver – Kevin Bechtel of 21 Express
Tour Guides – our own INLHA members and native Mishawakans: Joyce Chambers (LHA – State Director) and Judy Wood (INLHA Treasurer)
11:30 am – Return to the Library – Walk around the Library! Restroom Break! Walk 1/2 block to Smith's Downtown restaurant
12:00 noon – Lunch at Smith's Downtown restaurant
110 Lincoln Way East, Mishawaka, IN
We will order from the menu. http://smithsdowntown.com/MainMenu.aspx
1:45 pm – Return to the Library for the INLHA Fall Meeting in the Spencer Gallery (lower level – there is an elevator).
Updates on the Indiana Lincoln Highway Byway Corridor Management Plan, Ostermann Monument restoration project, BlairWalk 2, Lincoln Highway BUY-WAY Yard Sale, 2015 LHA Conference in Ann Arbor/Detroit, MI hosted by the INLHA, and more.
We hope to see YOU in Mishawaka!